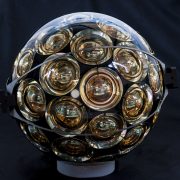 (this page is under construction)
The KM3NeT Collaboration is building on an Alumni Network.
The goal is that the network will provide those that left the Collaboration a means of keeping in touch with KM3NeT and with each other.
When in existance, the network should become a network of ambassadors of KM3NeT and support alumni of the Collaboration with their professional career in other environments.
If you would be interested to join, please send an email to alumni@km3net.de and explain who you are and why you would like to join.