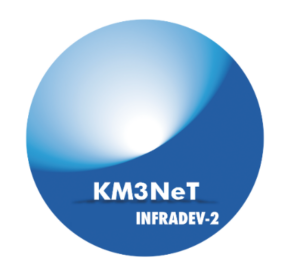 27 March 2023 – The kick-off Meeting of the KM3NeT-INFRADEV2 project, funded by the European Union, marked the official start of a new step toward the full implementation of the KM3NeT Research Infrastructure.
Involving institutes, laboratories and universities from France, Italy, Germany, Greece, The Netherlands, and Spain, this three-year European project aims to support the creation of a KM3NeT legal entity, accelerates the implementation of the detectors, develops the data management and open science practices of the collaboration as well as ensures a sustainable future for the infrastructure.
During the online meeting, each work package was presented to all partners involved and to Ioannis Andredakis, the Project Officer for the INFRADEV2 project from the European Research Executive Agency.
The leaders of the working groups and their team members also had the opportunity to further discuss their work together, giving a very positive start to the project.
For the next three years and thanks to the European funding, the consortium will continue firmly with the development and successful operation of the KM3NeT neutrino observatory.