In the context of the KM3NeT-INFRADEV project, outreach material and events were developed targeting various groups. Here are stored all material produced during the project as well as information about its past events.
---
Brochures for general public:
---
Brochures for industry:






---
KM3NeT for the general public:
Fete de la Science in La Seyne (France), 5-7 October 2018

---
KM3NeT and Arts
---
On request of the Nikhef Institute for subatomic research in Amsterdam (partner in KM3NeT), the Dutch artist Floris Tilanus made a drawing featuring the artist's impression of the KM3NeT detector in the central entrance hall of the institute.  Marco Kraan made a video impression of the making of the drawing.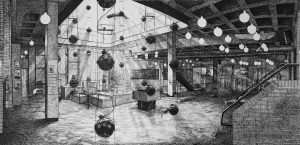 ---
Tomás Saraceno, Multi-Messenger Control Room in Palais de Tokyo (Paris), 17/10/2018 – 6/1/2019
---
Laurent Mulot, Adoption, 9 October 2018
---
KM3NeT Exhibition material
---
Transparent models of the KM3NeT optical module and KM3NeT videos

Outreach at Fysica2019 conference of Netherlands Physical Society in Amsterdam.
---
Virtual reality: The KM3NeT experience (Carlos Maximiliano Mollo)
---
---
Virtual reality: Inside a KM3NeT event (A. Heijboer)
---
Posters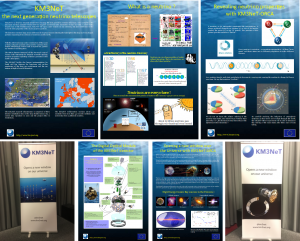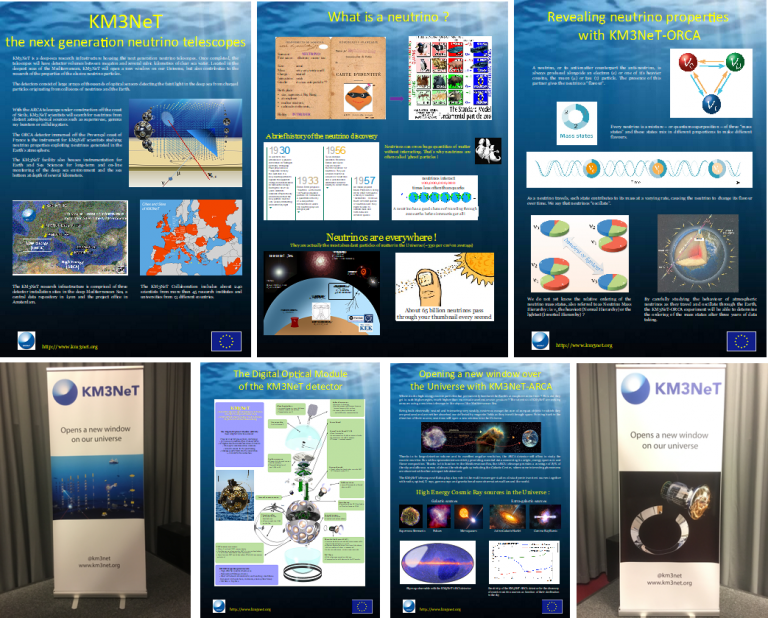 ---
Banners
---
Stickers
---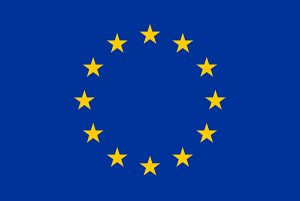 KM3NeT-INFRADEV was supported by the European Commission Framework Programme Horizon 2020 Research and Innovation action under grant agreement n. 739560.